UPDATE SECOND STAGE: the detour described below is impracticable due to the flooding of the river which does not allow fording.
Until further notice, from Pietracuta to Ponte Santa Maria Maddalena it is advisable to proceed by bus (stop on Via Marecchiese in front of the Sport Bar). Here the timetables currently in force: http://www.startromagna.it/downloads/orari/Rimini_Linea_160.pdf
For those walking towards Rimini: proceed by bus from Ponte Santa Maria Maddalena to Pietracuta.
------------------------------------------------------------
Due to works on the Marecchia river, a stretch of the route in Ponte Santa Maria Maddalena will be closed to traffic from 2 May to 4 August 2023, from Monday to Friday, from 7.00 to 19.00, excluding Saturdays and holidays.
The detour described here has been prepared (1.95 km - 25' journey). Download GPS
Once you reach the dam (photo1), turn right and cross the ford on the river (photo 2). On the other bank, take a comfortable cart track on the left (photo 3) and follow it up to the parking lot of a restaurant (photo 4). You exit the gate on the right taking the paved road that goes up, staying on this until it ends at a crossroads where you go down to the left (photo 5), arriving immediately at the bridge over the river and rejoining the path of the Way (photo 6).

photo 1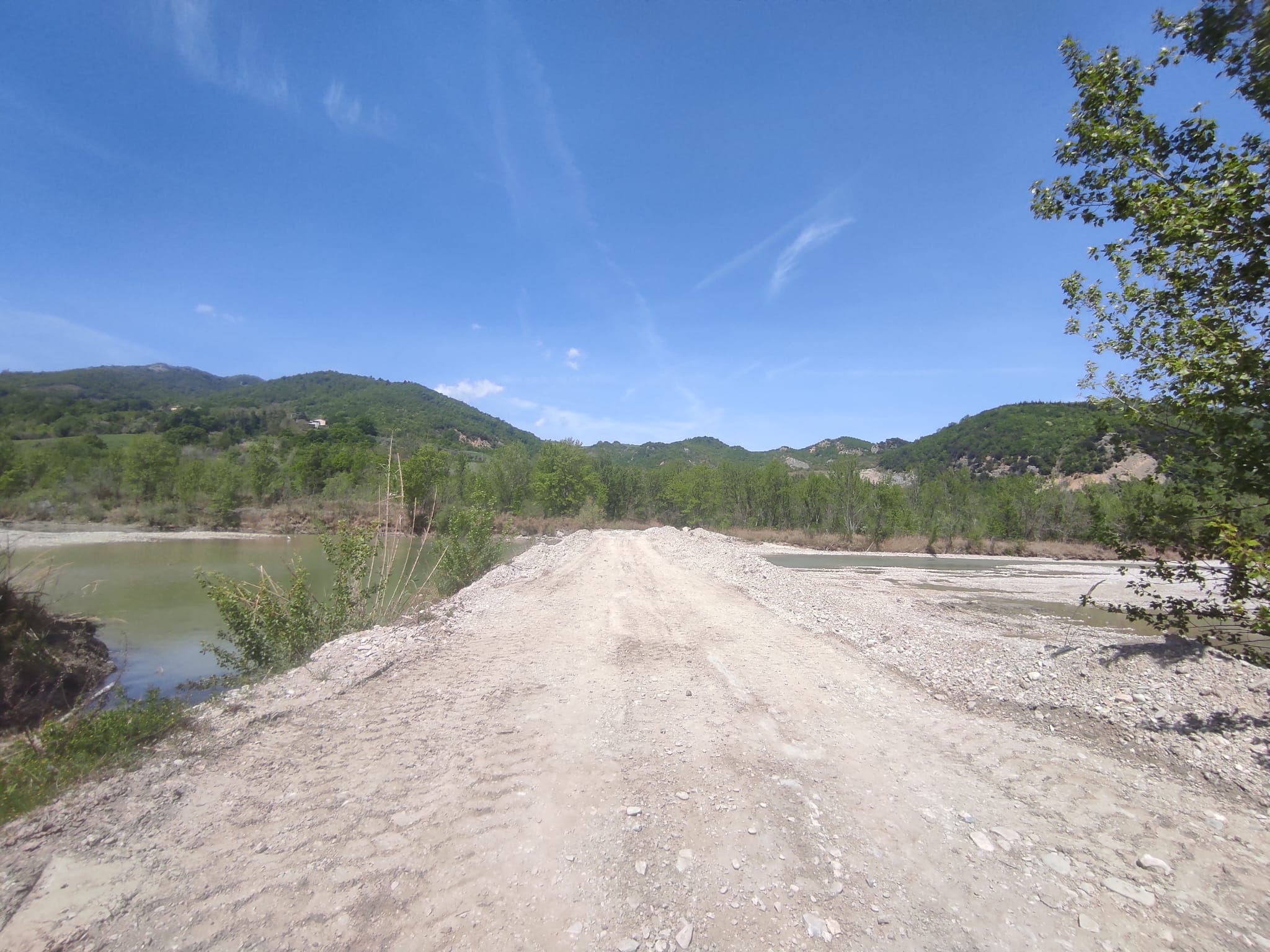 photo 2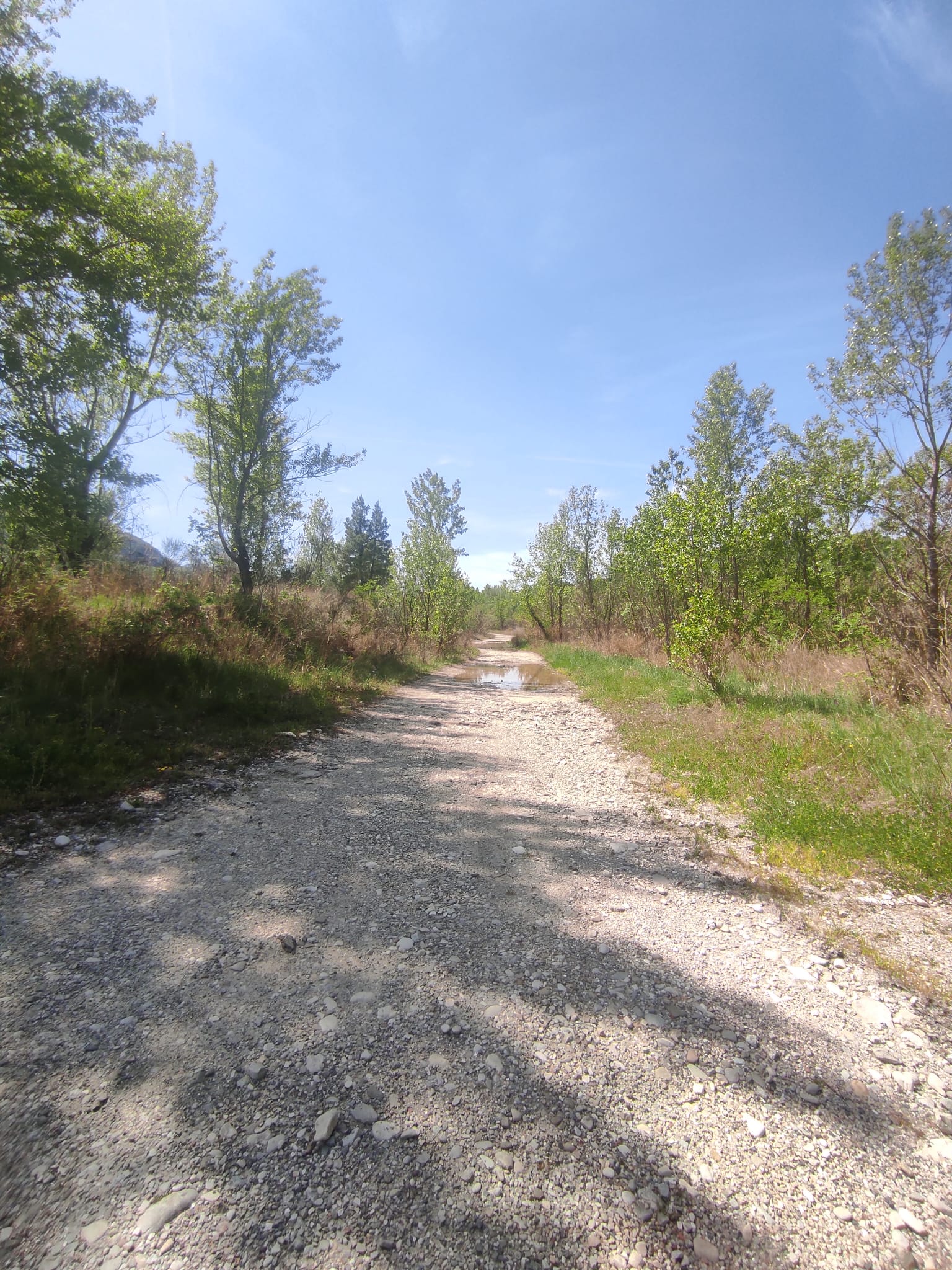 photo 3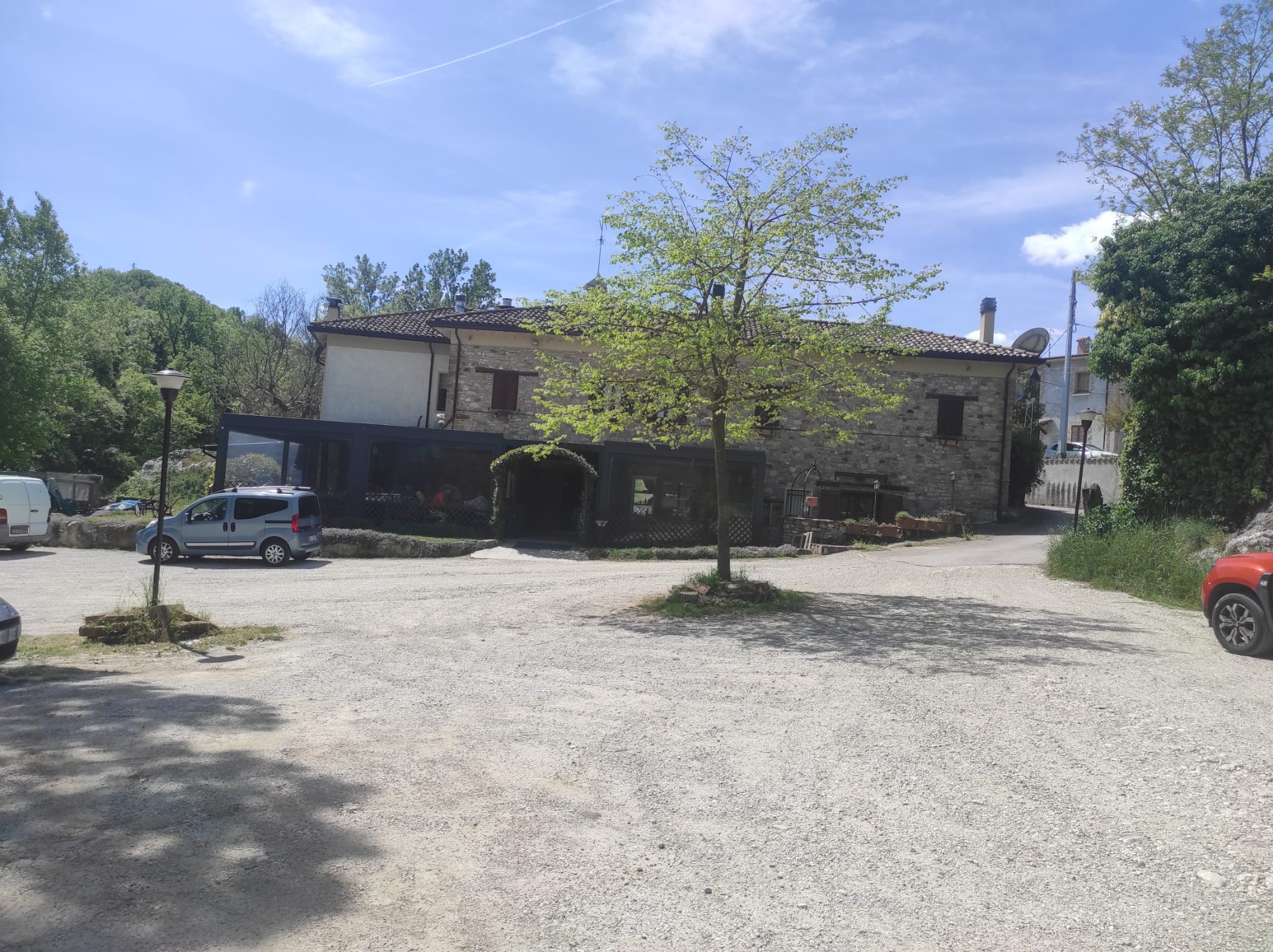 photo 4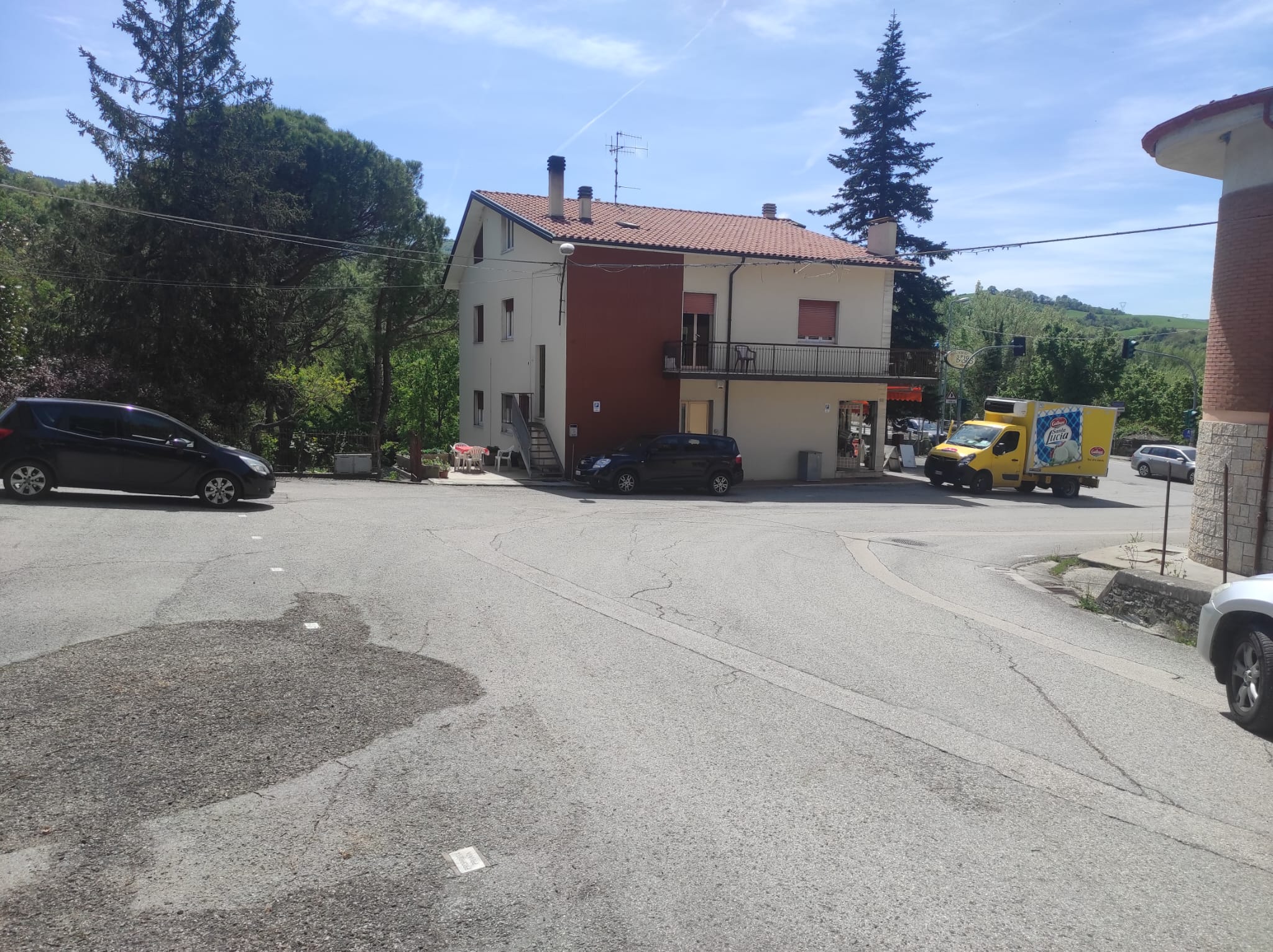 photo 5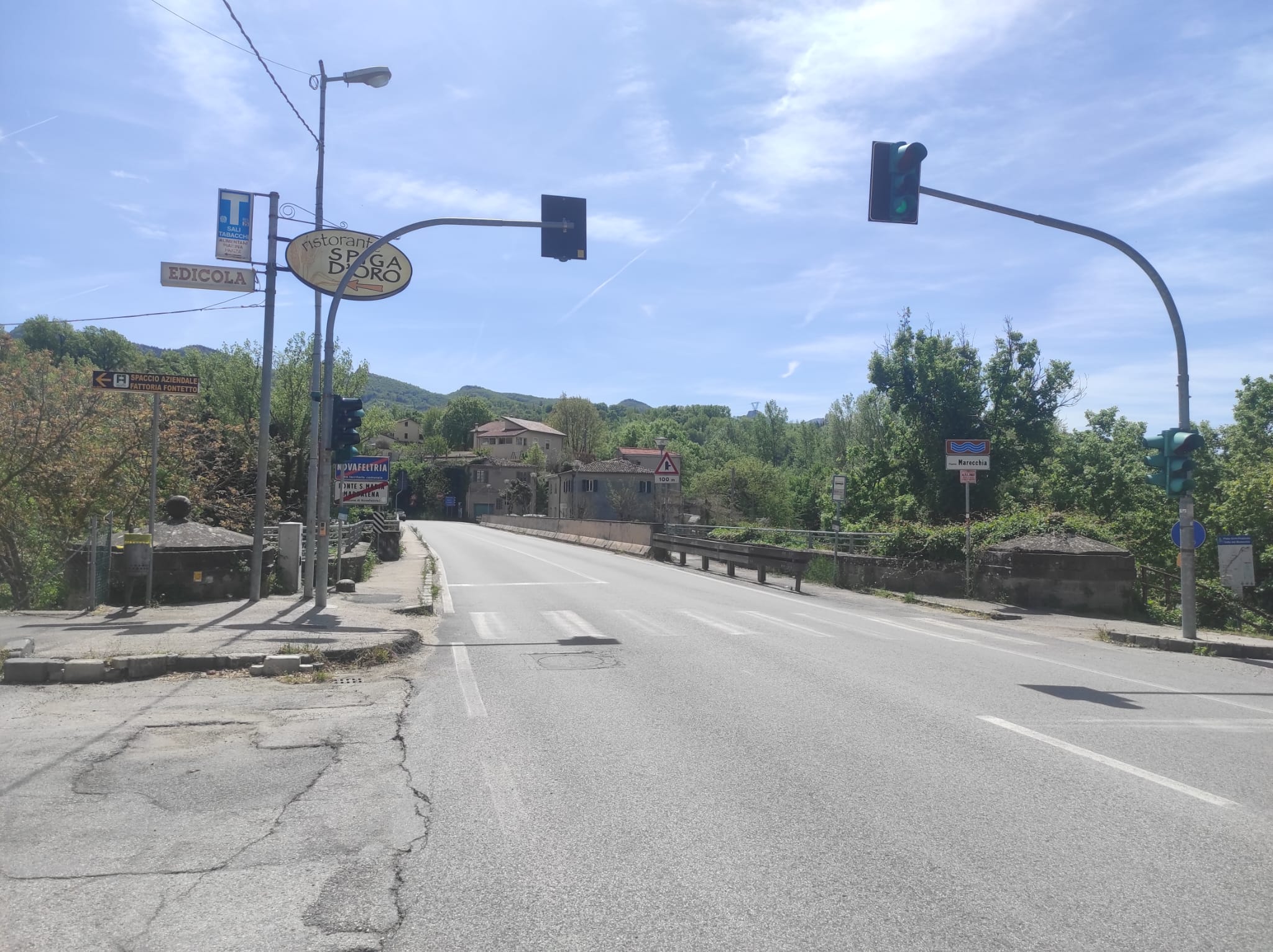 photo 6